Part 1

Kami ke Paris ketika cuti Easter yang lepas...kebetulan Hari Jumaat dan Isnin tu cuti...kami bertolak petang khamis menaiki BMI Baby dari Notthingham Airport ke CDG Airport di Paris...Dari Airport CDG ke Torcy, iaitu tempat penginapan kami menaiki Train(RER)kira-kira satu jam...Torcy ni kawasan yang paling hampir dengan Disneyland...Sengaja kami pilih Torcy, sebab tujuan kami ke Paris nak bergumbira sakan kat Disneyland...ehehhe. Dari Torcy ke Disneyland dah sangat dekat, cuma 10 minit jer menaiki train.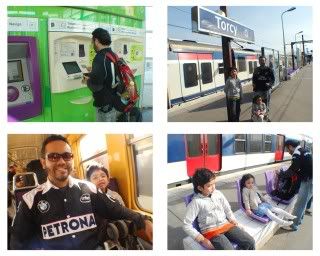 masa nak beli tiket train tu teraba-raba jugak...tapi dah 2-3 kali beli baru ler faham sistem diaorang




kawasan Citea Hotel and Apartment di Torcy, sangat hapenning di waktu malam...ada kedai2 makan kat situ...tempat org lepak2, kedai daging halal dan oriental shop pun ada...
Citea Hotel ni, hotel baru, bersebelahan dengan Mister Bed hotel and Apartment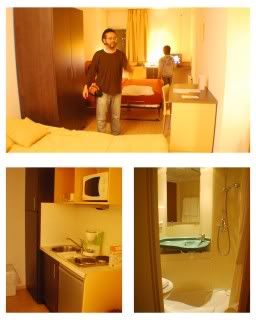 kami sewa Family studio Apartment, harganya sangat memuaskan hati...boleh masak sendiri, semuanya lengkap...ada microwave, fridge, dapur lektrik, coffee maker, pinggan dan periuk belanga...malah sabun cuci, span cuci pinggan juga di sediakan...